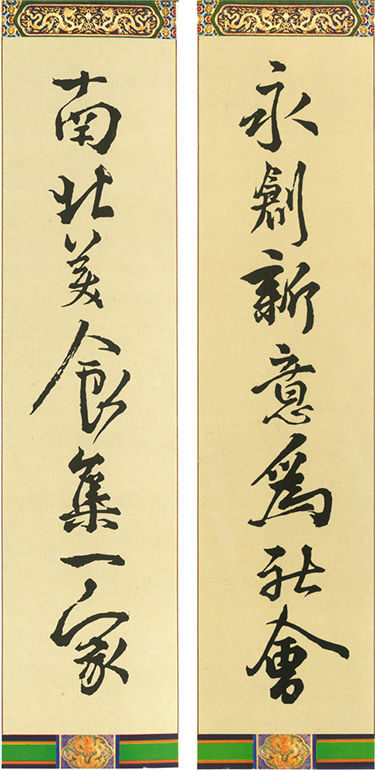 MISSION
---
"Quality Based, Consumers Oriented." Food is an essential element for human survival. It is also the most important component in our daily life. Our corporate mission is to promote the food culture and deliver the most luxurious pleasures of food and beverage ? to the people of Hong Kong and worldwide (and everywhere in the world). As a tribute to the society, it is our lifelong commitment to satisfy our consumers' needs with the best quality products. To justify " quality products" we must satisfy the following six requirements:
• Delicious
• Convenient
• Safe and hygienic
• Reasonably priced
• Healthy
• High preservative quality

"Safety & hygiene" being increasingly concerned in recent years, as the subsidiary of Nissin Food Products Co. Ltd., our Company has implemented Japan's most advanced processing technology and product management methods, enabling us to excel within our industry with the best standards achieved under a strict quality control management.


As far as business operation is concerned, our Company has complied strictly with the legal regulations. In relation to product quality management, our Company is proud to have attained the FSSC 22000, ISO 22000, ISO 45001, ISO 14001 Certification. This is our target and determination to exert continuous and persistent effort to strive for quality excellence.

VISION
---
Apart from the provision of quality products, it is even more important to keep ourselves abreast of the latest market changes and demand, in order to uphold the prompt and timely satisfaction of our consumers' needs. At the same time, technological advancement, research and development as well as improvement are critical for food manufacturer. Winner Food, taking the role as customers, develops more advanced skill of production to be beneficial to the community.
"Doll" products constitute the major house brand of our Company. To maintain and perfect its reliable image to our consumers, our Company will do our utmost best to strive to become the benchmark of Hong Kong enterprises.